Upcoming Building & Remodeling Webinars:
Join us for our exclusive, live webinar series hosted by our industry experts. We'll share the latest product updates, value-add services, installation tips, and more. Take advantage of this opportunity to find out how you can differentiate yourself from your competition and increase your sales. Each webinar lasts approximately one hour. Contact your sales reps for more information.
See our course descriptions below and reserve your spot today!
---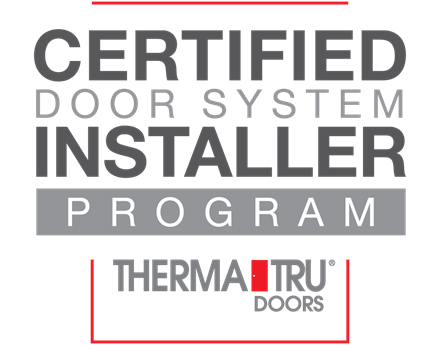 Become A Therma-Tru Certified Door System Installer Today!
Build your knowledge, skills and confidence with comprehensive door system installer training from Therma-Tru – the expert in fiberglass door systems – and OSI? – the expert in completely sealing the door opening. Click the "Register" button below, complete the form and you will receive an email with the program link.
CertainTeed Online Training Calendar
Staying informed means staying relevant, and we help you accomplish both with a wealth of informative and up-to-date online training opportunities. Whether you are an architect, contractor, distributor, or other professional working in the building materials industry, you will find numerous resources to empower yourself and your employees on topics such as installer credentialing, product installation, specification, selling smarter, and more.